How to add a custom field to customer address in Magento 2?
With the Address Field Manager module, it is possible to create custom address fields.
Go to Swissup - Address Field Manager menu and click on Add New Field button.
Then follow the steps.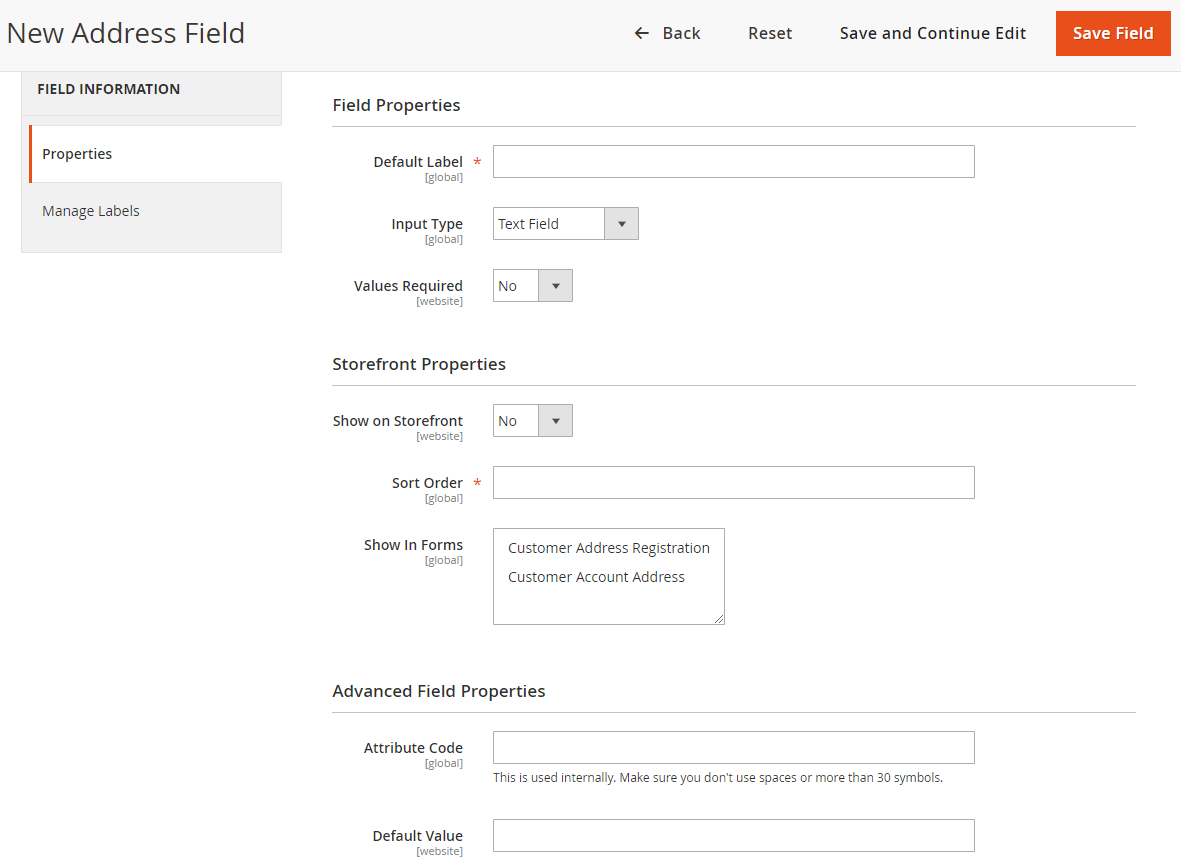 Field Properties tab
In the Default Label field, specify the name for the new address field.
In the Input Type dropdown choose the type of entering the information for the new address field. Available values are Text Field, Text Area, Date, Yes/No, Multiple Select, Dropdown.
In the Values Required field, select Yes to inform users that the field must be filled.
Storefront Properties tab
In the Show on Storefront field, select Yes to enable the display of the new custom field in the billing and shipping address of one page checkout in Magento 2.
In the Sort Order field, specify a sort order for the field display.
In the Show in Forms field, specify your store forms where you want to show the field. Thereby the custom address fields can be visible in the:
Order View page
Edit Customer form
Create Order form
Customer Address Registration form
Billing & Shipping forms on the checkout page
Customer Account
Advanced Field Properties tab
In the Attribute Code field, you don't have to make any changes.
In the Default Value field, you can specify the value for the new address field that will be shown by default.